While my husband and I waited for our entrees to come at a Chinese restaurant the other night, I noticed how pretty and graceful the lotus flowers were on our plates. I took out my phone and, so as to not look completely weird, discreetly took a picture while pretending to be typing a text.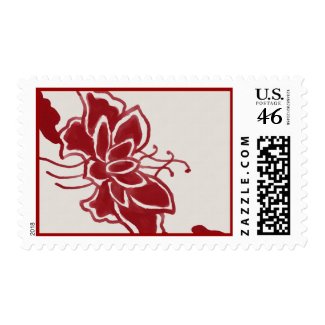 A couple of days later I used one of these flowers as the model for my latest design. I decided on red instead of blue and used the simple watercolor brush in the Corel Painter 4. The resulting image is at left.
I only hope I was able to do justice to this beautiful Asian symbol.